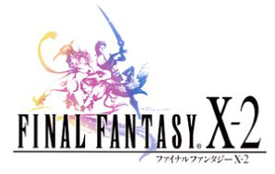 Welcome to the FINAL FANTASY X-2 Shrine.
The Backstory will tell you most of what you need to know what happened in the first direct Final Fantasy Sequal ever.

Credits for the information for this shrine goes to Niebeer Khairul and Steve, who started the Shrine,
Eyes on Final Fantasy for most of the information, the spoiler-free walkthrough and non-monster images,
FFX2.com for the Operation Monkey info,
Damir Kolar for the Gunner's Gauntlet and other Mini-Games information and the Mix Guide,
Ruby's Monster Guide for the locations of monsters,
and Lord Skylark for the majority of the monsters information and the monster images.
Finished and Maintained by:
HyperRikku

Final Fantasy X-2 ©2003

Square-Enix