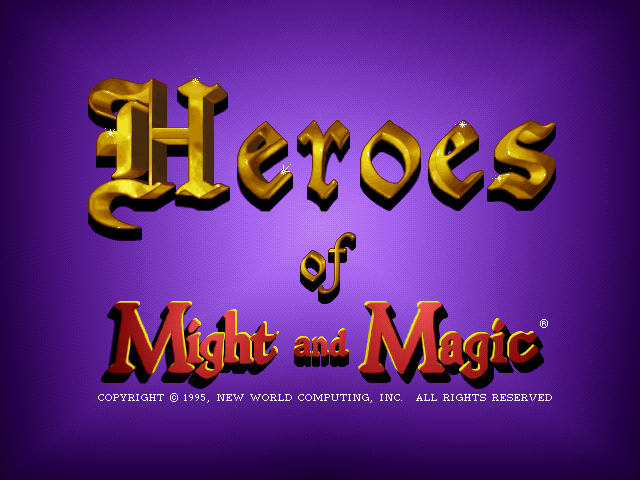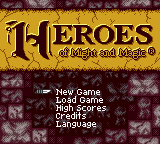 A Shrine dedicated to the game Heroes of Might and Magic, there have been different localizations of it for
the PC in 2 forms (Windows95, DOS), Mac and Gameboy Color. This guide should apply to all versions.

Of special note: The Gameboy version is a fairly accurate conversion, but it is missing 2 key features. It has no multiplayer option for one thing, which is a major part of Heroes' appeal. Another is that it does not feature a campaign mode, thus you cannot truly get the little semblance of story there was in the first Heroes game.

This Shrine is Best viewed in at least 800x600, but anything less is still acceptable while higher resolutions are preferred.

System Requirements:

DOS: 486 (DX/SX) 33 MHZ
8MB RAM
25MB HD Space
2x CD ROM

Recommended: 486 (DX/SX) 66 MHZ
16MB RAM
25MB HD Space
4x CD ROM


(I personally use the DOS version from my old CD. Via DOSBOX.)

Win95: 486 (DX/SX) 50 MHZ
8MB RAM
35MB HD Space
2x CD ROM

Recommended: Pentium Class Processor
16MB RAM
35MB HD Space
4x CD ROM
Note: The Win95 Version is the only version that has a Map Editor.


Mac: Unknown, please email me if you own it.

Note: Comes with the Mac version of King's Bounty.

Gameboy: Gameboy Color or Advance system, Gameboy Player Gamecube Add-on
Not compatible with Original Gameboy, Super Gameboy, Gameboy Micro or Nintendo DS.
I also personally own a copy of the Gameboy version (thus allowing me to legally emulate and thus, sprite rip the game). Thank you Ebay.

Created and Maintained by:





Heroes of Might and Magic: A Strategic Quest © 1995

New World Computing

Heroes of Might and Magic © 2000

3DO