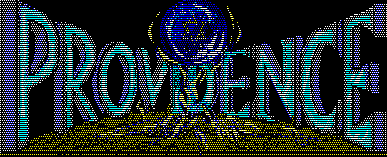 Providence is an Action RPG produced in 1989 by System Sacom for the NEC PC-8801
Shrine created and maintained by

News
April 12th 2022
Purifimia Cave has been added to the list of mapped regions!
April 11th 2022
The shrine has officially been reserved! A lot of work needs to be done still, but it shall get there eventually.

The text in this document is licensed under the GNU Free Documentation License. Anyone is free to use, copy, modify and re-distribute this work as long as they agree to the terms in the license.
The images and assets used in this page are property of their respective owners.