The fifth game in the Mana series Sword of Mana(Shinyaku Seiken Densetsu) is a "remake" of a game made in 1991 on the gameboy. If you play the other game in this series you gonna enjoy this one. Brillant remake from Square Enix on the GBA.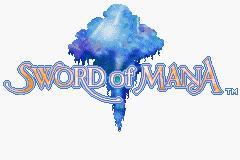 UPDATES
February 7,2004 I start this shrine as the new mantainer.
May 22,2004 The Classes page is finaly over.
Created and Maintained by:
Sword of Mana © 2003

Square Enix