Site Navigation

•RPGClassics Main
•Contact Maintainer

Shrine Navigation


•Shrine Home
•Accessories
•Armor
•Characters
•Classes
•Items
•Magic
•Maps
•Menus
•Monsters
•Quests
•S. Machine
•Skills
•Walkthrough
•Weapons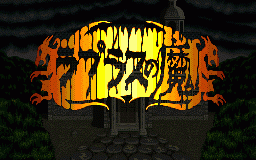 Welcome to Demon of Laplace Shrine, a horror-type RPG only released in Japan and translated by Aeon Genesis.
Created and Maintained by:

Demon of Laplace © 1995

Hummingbird Soft


(c)2006 RPGClassics.com. All materials are copyrighted by their respective authors. All games mentioned in this site are copyrighted by their respective producers and publishers. No infringement on any existing copyright is intended. All rights reserved.