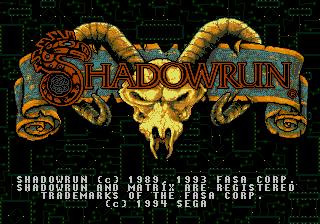 Welcome to the Shadowrun Shrine. This is the Sega Genesis version of the game. Here you will find all the information that you will need to know to complete the game and any thing else that I think you may need. Enjoy the shrine!
Created and Maintained by:
Shadowrun © 1989, 1993

FASA Corp.