Site Navigation

•RPGClassics Main
•Contact Maintainer

Shrine Navigation
•Shrine Index

•Bugs
•Characters
•Class Info
•Credits
•Game Basics
•Game Info & History
•Magic
•New Game Questions
•Scenario Walkthroughs
•Tactics
•Terrain Info
•Weapons & Armour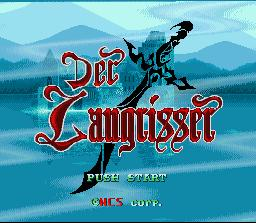 September 29, 2006- The one who runs, isn't always the weakest.

Haha, i am back once again. I had a very depressing point in my life, and a video game at the time was not going to help. So i put this off for sometime. As for right now, this is the only update. But i will be adding things. So look foreward to a finished walkthrough for Imperial Path.

December 15, 2005- I'm Baaaaacckkkk!
And with bells on. Literally. I'm in the holiday spirit. *sigh* Man, I love snow. In fact, I love it so much, I have gotten back to working on this. Truthfully, the reason i stopped at first was because I had made way too many mistakes, and would have taken too long to go back. But I have, and I've updated a few things. Characters Page is one. But for you devoted fans, I'm gonna put a Christmas list together.

-The amount of Atk, Def and MP that is missing from the Class Info.
-Picture of Est and Ost (please specify which is which) and their classes. Plus Starting class.
-Picture of Chaos, Jessica, and Lauren. And any other, non-generic, NPCs or enemies pictures. Specifically, Bernhardt and The angel, whose name escapes me (so please give name if possible). Once i get the pictures, i'm going to add the information.
-Terrain- Lava (cave's) and please give me the bonuses, if any.

Tis a short Christmas list, and I will have it up for sometime. And yes, you will properly get credited. I'm not that greedy. Please support the cause! I laf you all!-Rein
Created by:
Nulani
Maintained by:


Rein_The_Master
Der Langrisser © 1995


NCS Corp. & Masaya